April has been an exciting month at Caledonia. We've welcomed a new team member to our Business Development team in South Australia, watched our trainees grow from strength to strength in their scaffolding journey, sponsored another Community Event in South Australia, and awarded some of our team members for their fantastic efforts at their work sites.
New Business Development Associate for South Australia
We would like to welcome Jo Goffredo to our Business Development Team in South Australia. Joe comes with a wealth of sales experience and a number of industry contacts through his previous roles.
He has hit the ground running and will certainly add value to our team!
Reward & Recognition Program
Shaun Rice, Gerry Reid, and Chapman Jones are the latest recipients of the Caledonia Reward & Recognition Program. They put in a stellar effort at Level 42 of Rio Tinto building in Perth.
They were up against the odds to demobilise all material from level 42 down through the lifts, which were also being used by multiple trades. However, the lads managed to get all the material off-site in one shift, thereby highlighting both the great teamwork and forward planning of the crew as well as integrating with other trades on site.
Amazing work guys!
Two of our trainees have graduated!
We're delighted to have a further two trainees qualify as scaffolders from Caledonia's Traineeship. Ben Alexander and Kurtis Pereira have received their Cert 3 in Scaffolding and are continuing to work for Caledonia as fully-fledged Scaffolders.
It's great to see our Trainees continuing their scaffolding journey with Caledonia.
Training Day in South Australia
Our SA Trainees were put through their paces recently with some in-house training from our Supervision Team.
The guys spent the day erecting various structures utilising the Layher scaffolding system, incorporating bridge, and beam work. It was a great learning experience for them to take out into the field.
'Howzat' for Community Support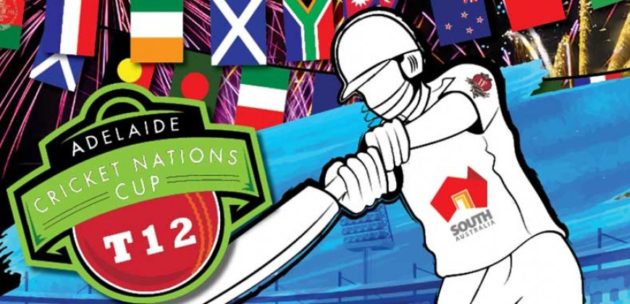 Caledonia has continued its support of local community events with its sponsorship of Beyond Bank Adelaide T12 Cricket Nations Cup.
In its fourth year, which took place on the 4th of March, the Adelaide T12 Cricket Nations Cup was a multicultural cricket festival where South Australians got the chance to play the sport for their country of origin.
This year, sixteen teams and 240 players played three minor round matches lasting 90 minutes each. From there, the top two teams from each of the two divisions played in a Grand Final.
The countries represented this year were:
Afghanistan (Champions 2015 & 2016)
Bangladesh
China
England (Runners-Up 2016)
Germany
India
Ireland (Runners-Up 2017)
Italy
Nepal
Netherlands (Champions 2017)
New Zealand
Pakistan (Runners-Up 2015)
Scotland
Sri Lanka
South Africa.
Fittingly, Caledonia were proud to sponsor the Scottish team (Pictured below) and were represented by Managing Director, David Stephen, in his first competitive cricket match!
Although David's contribution with bat and ball wasn't too much to write home about, he did take an outfield catch and provided onlookers with much entertainment throughout the course of the day!
Cladding & Insulation Apprenticeship
Caledonia Group are pleased to announce that we have taken on our first Cladding & Insulation Apprentice in WA.
Campbell Daly has embarked on his journey with Caledonia and will be based at the Bibra Lake Fabrication yard. There, he'll be educated on the various aspects of our Cladding, Insulation, and Sheet metal division.
We wish Campbell the very best with his new venture and we look forward to reporting on his progress.